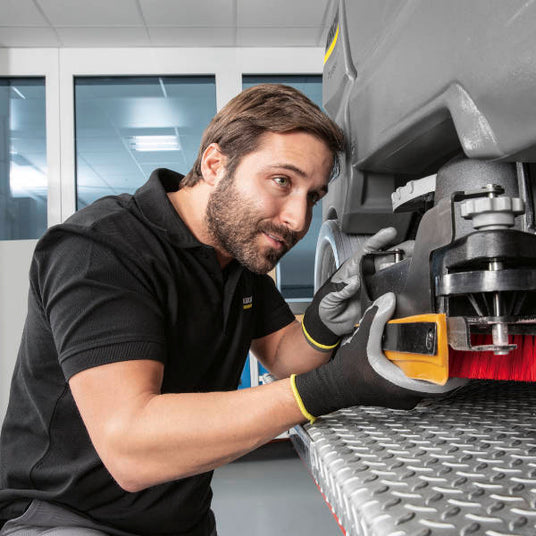 CIRENCESTER BASED WORKSHOP
we are proud to offer a fully stocked workshop located in Cirencester, Gloucestershire, where we carry out repairs and servicing on industrial cleaning equipment. Our workshop is equipped with state-of-the-art tools and equipment, and our team of highly skilled technicians are trained to work with leading manufacturers such as Karcher, Kranzle, and SkyVac.
Our workshop is stocked with a range of genuine parts and components, ensuring that we have everything we need to carry out repairs quickly and effectively. We use only high-quality parts to ensure that your industrial cleaning equipment is repaired to the highest standard, ensuring that it operates at peak performance.
Our workshop is also equipped to carry out regular servicing on your industrial cleaning equipment, helping to ensure that it is kept in top condition. We offer a range of servicing options, including cleaning, lubricating, and inspecting all moving parts, checking and replacing filters, and testing for any issues that could lead to potential breakdowns.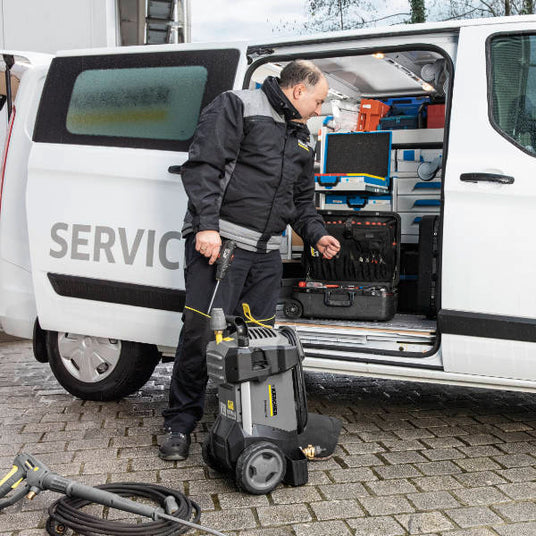 FIELD BASED ENGINEERING TEAM
We understand that sometimes, remote diagnostics may not be enough to fully repair your industrial cleaning equipment. That's why we offer the services of our highly skilled field-based engineers who can visit your premises and provide on-site repairs and servicing.
Our field-based engineers have years of experience in repairing and servicing industrial cleaning equipment such as pressure washers, gutter vacuums, scrubber dryers, and carpet cleaners. They are fully trained and qualified to work with leading manufacturers such as Karcher, Kranzle, and SkyVac, ensuring that you receive a high-quality service.